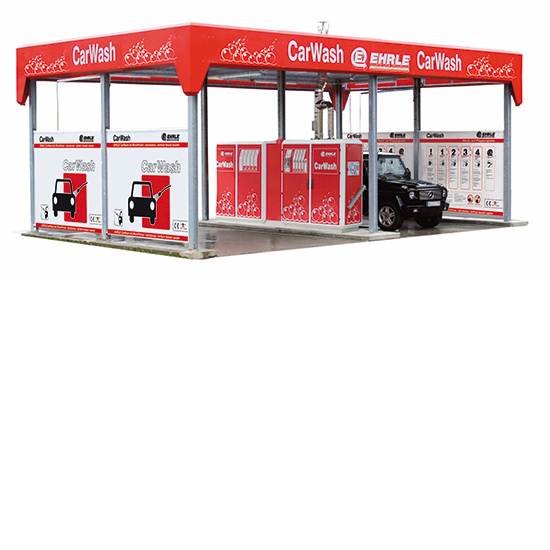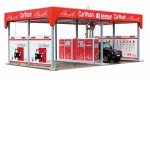 Standard Steel Structure
Call for Price
The standard steel structure design serves as a robust and visually attractive version, which offers carwash customers a wash bay protected from the influences of weather over many of years.
Description
The steel construction is made of DIN 10210 MSH steel square tubes. The perfect protection against corrosion and the influences of weather is guaranteed with subsequent galvanisation. The roof structure is made of galvanised and then plastic-coated steel trapezoidal sheets.
The standard steel structure is produced with a 2.1 kN/m2 snow load. Special snow loads of up to 4.2 kN/m2 are available on request.
An attractive fascia serves an advertising board and shows your carwash customers the entrance to the wash boxes.
The fascia is also made of galvanised and then plastic-coated steel plate.
The centrally positioned carwash information signs can also be designed as illuminated advertisements on request. The nighttime design is thereby even more noticeable and contributes as an advertising medium towards above average carwash turnover. The steel structure simultaneously provides weather protection for the carwash technology container. The individual wash bays are separated by extremely durable, flat partition walls. The partition walls offers space for an attractive carwash advert and clear operating instructions for your carwash customers.