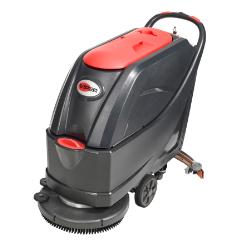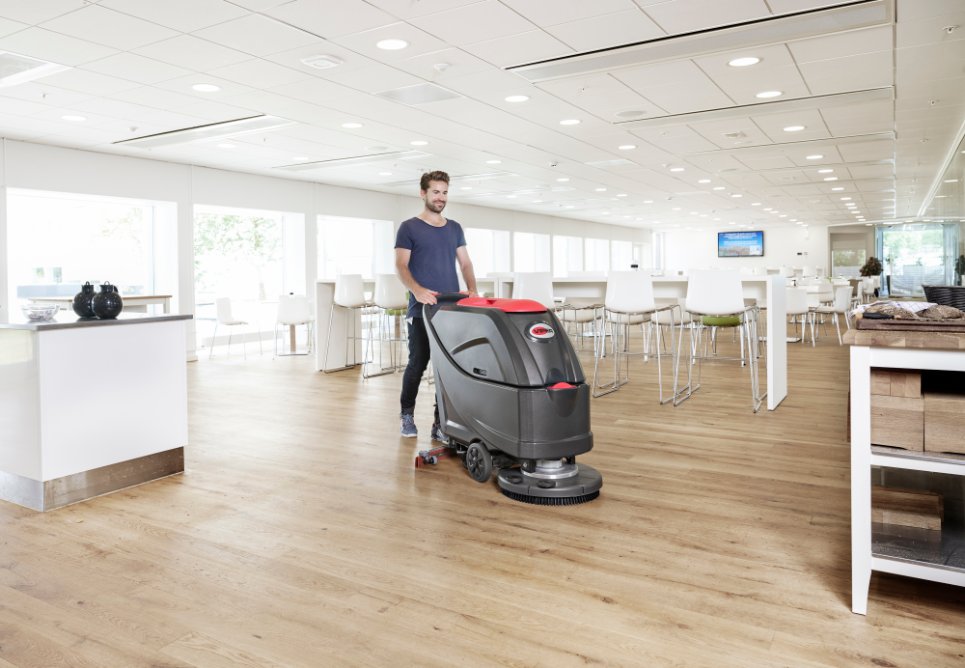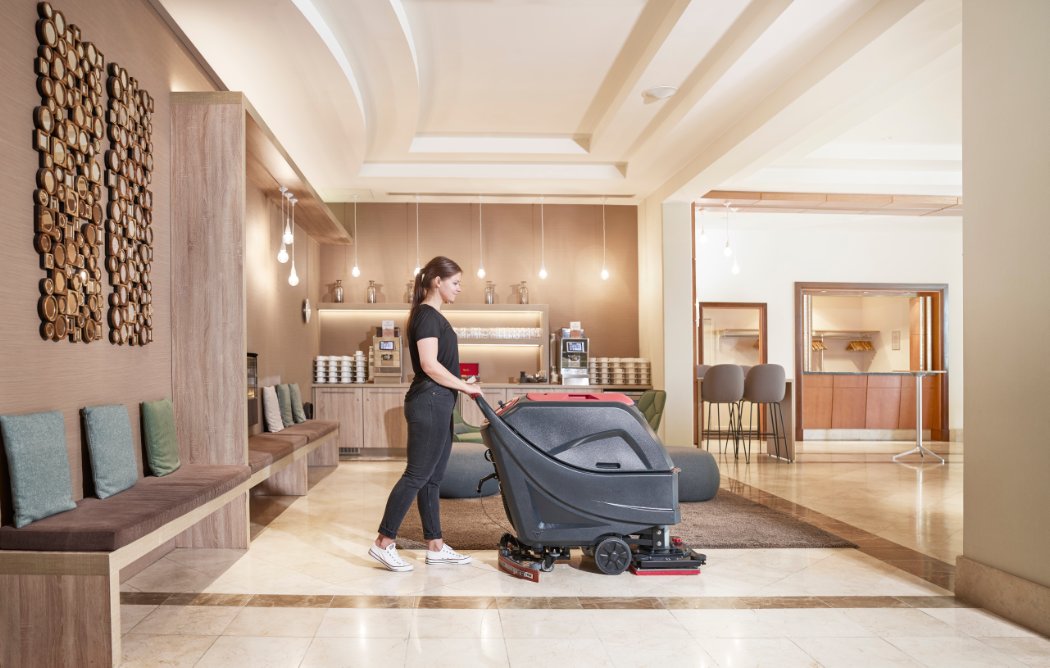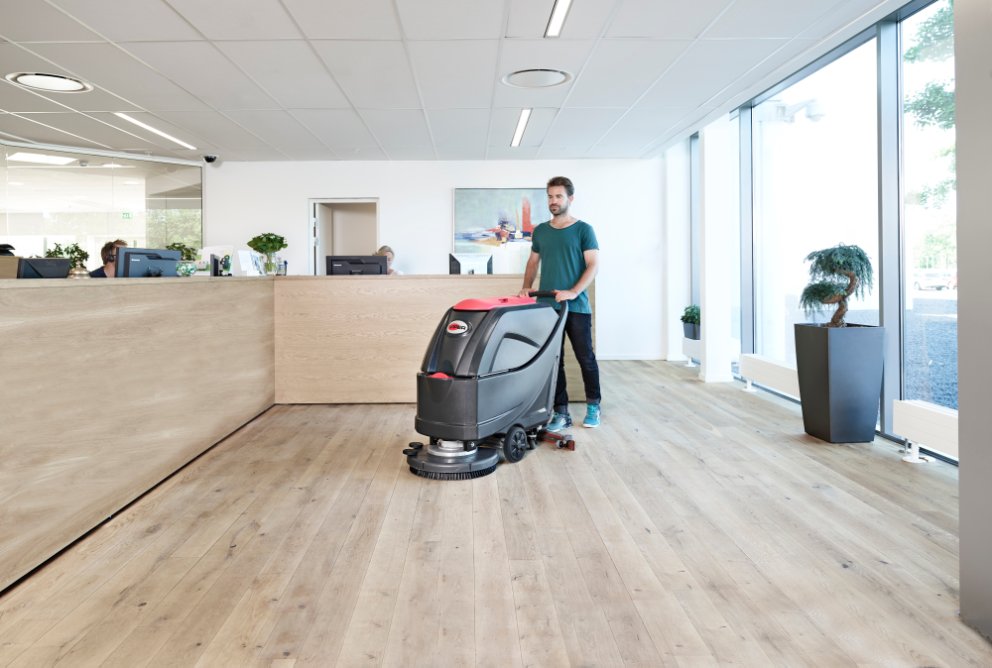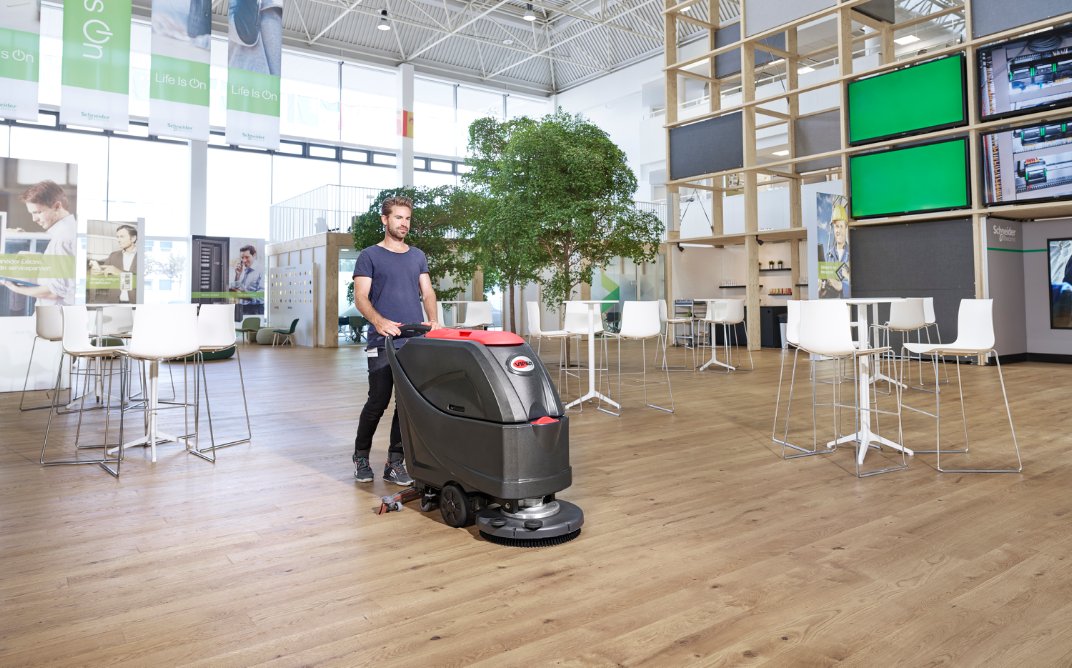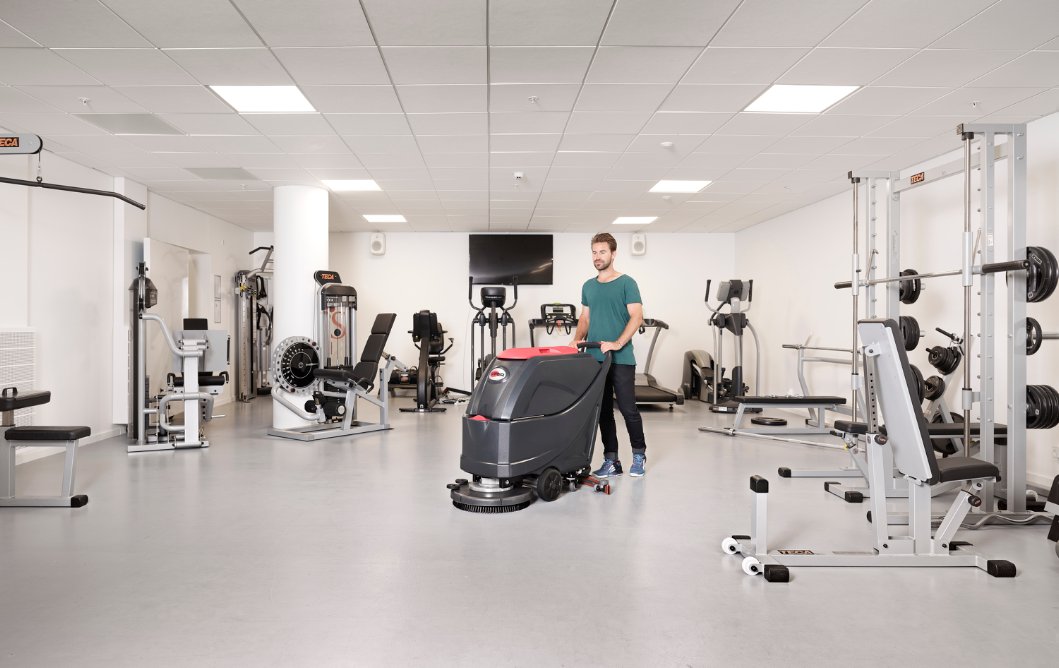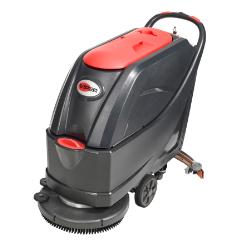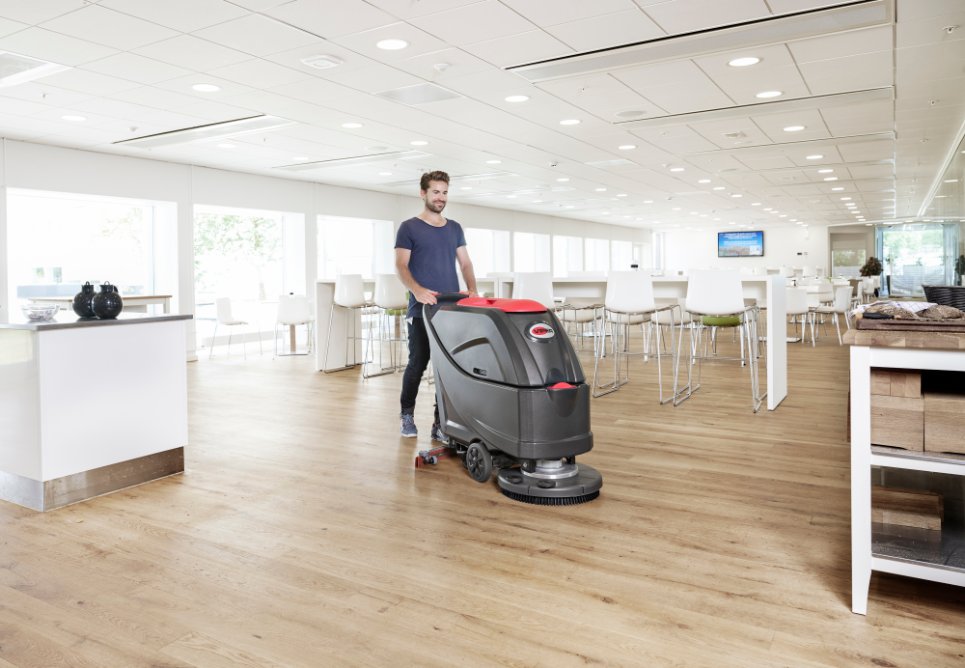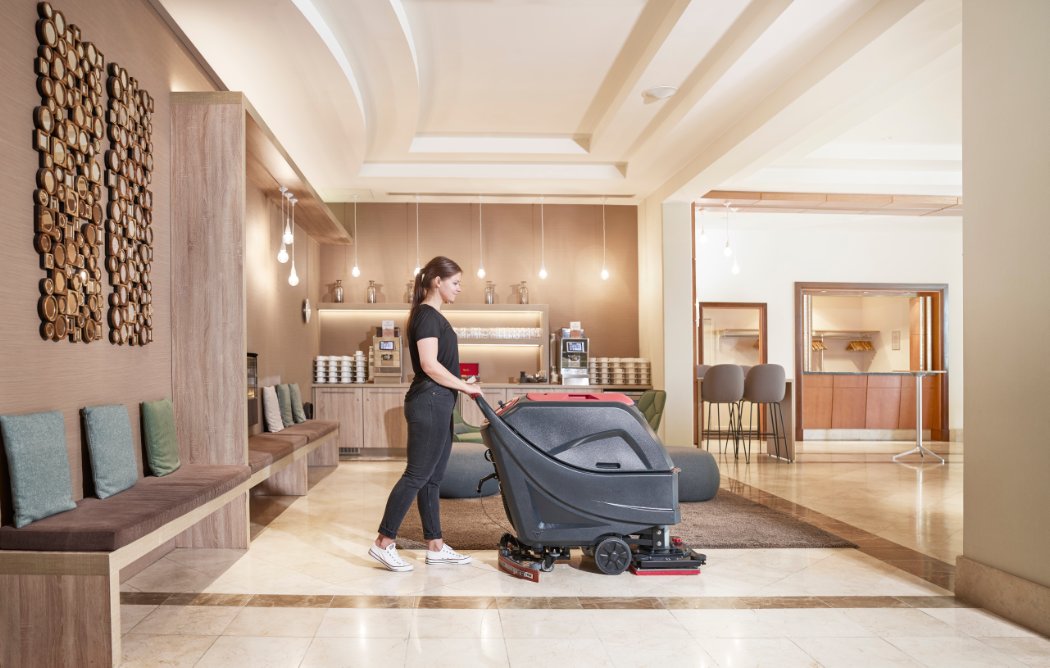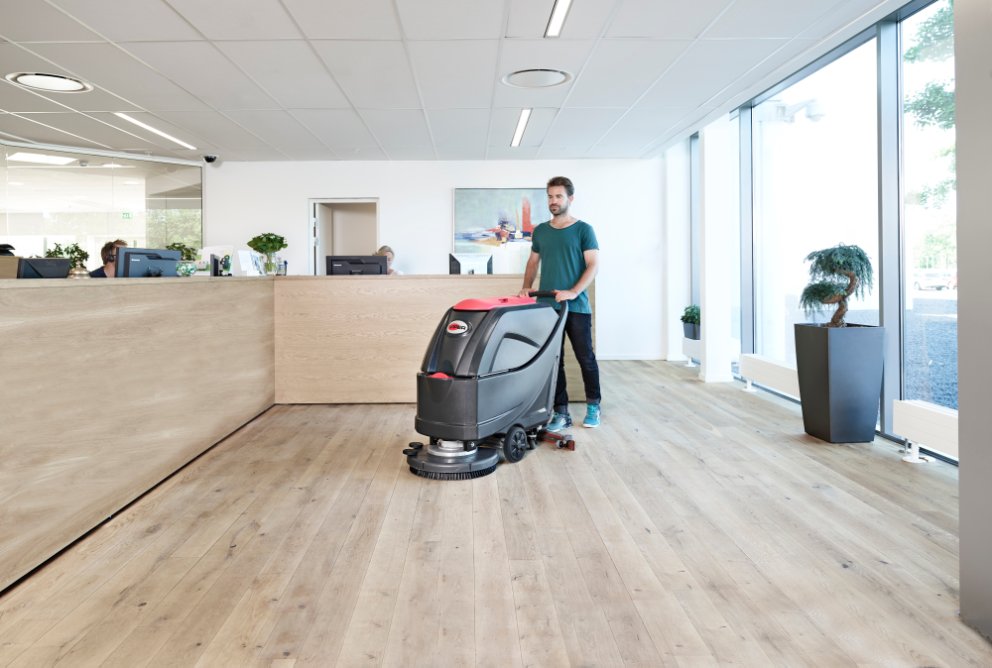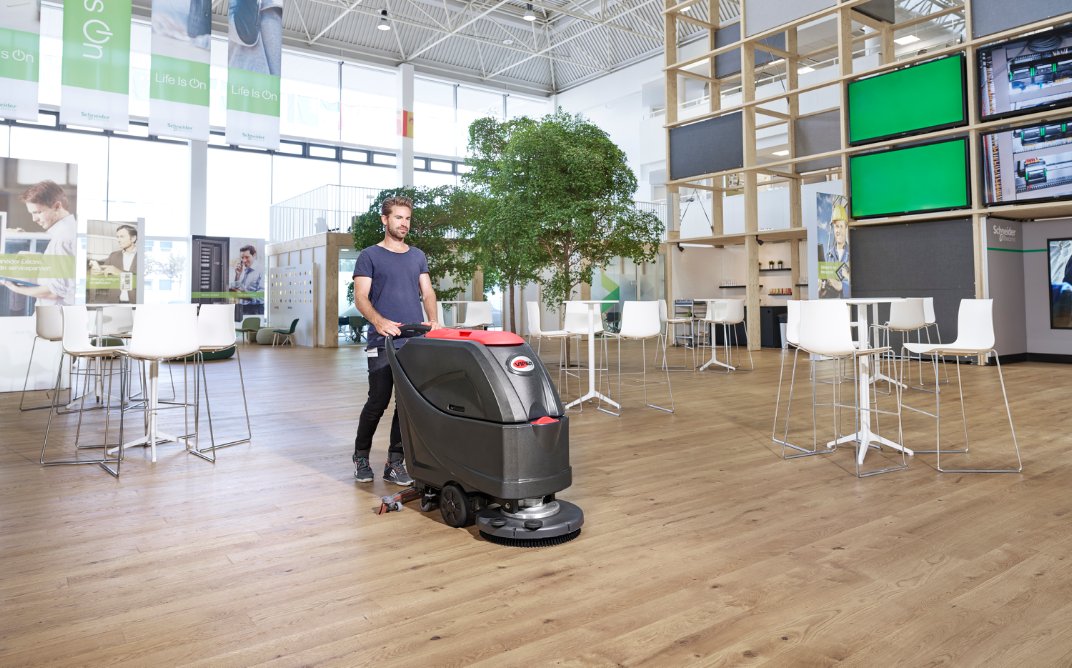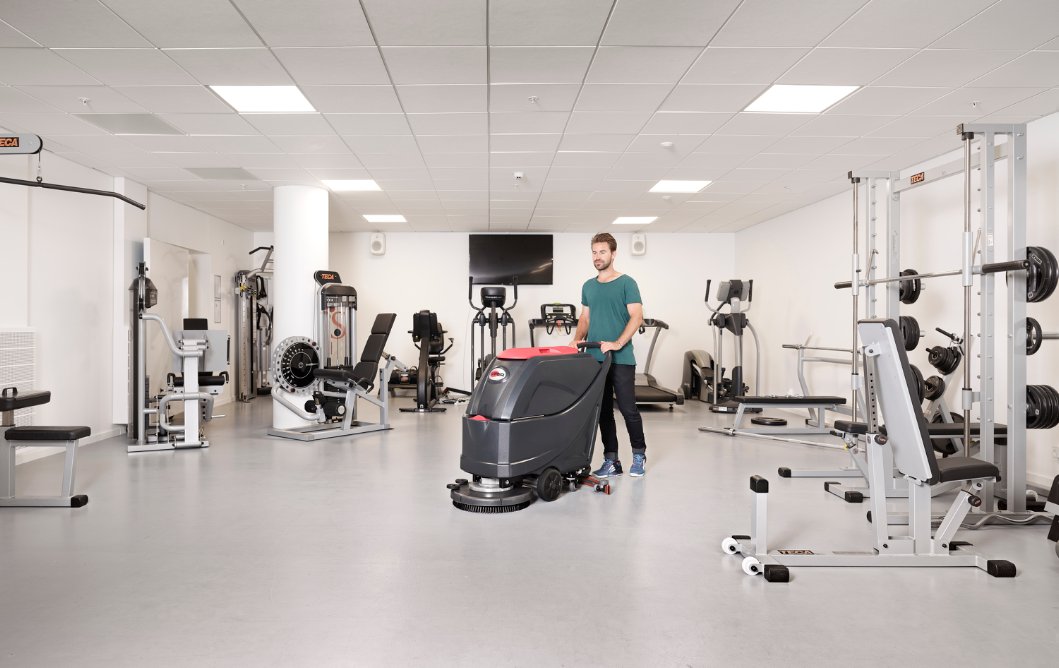 AS5160
Call for Price
The Viper AS5160 is a highly productive walk-behind scrubber dryer with high battery endurance and tank capacity to clean for hours. Being easy and comfortable to use with their ergonomic design, these robust machines are ready for an in-depth performance on indoor surfaces.
Ideal for cleaning in hotels and restaurants, bus and train stations, factories, supermarkets, shopping malls, hospitals, schools, and other institutions.
With a working width of 51 cm and a powerful 450 W brush motor, these machines will get the job done with both speed and ease. Especially if you go for the model AS5160 T – for Traction – equipped with a 150 W drive motor bringing the scrubber dryer forward.
The machines are well-balanced and easy to maneuver thanks to their big wheels and strong casters. Hour meter and water level indicator will keep you updated, and the speed reducing gear drive system of the Traction version ensure smooth operation with a minimum of effort.
For intensive cleaning or maintaining large coated floor areas the AS5160TO with orbital scrub deck ensures multidirectional cleaning performance with low solution and detergent consumption and the square deck gives easy to access corners.
Orbital version saving water and detergent equipped
with traction motor and automatic raise and lowering of the scrub deck
AS5160T – Traction-model: 150W drive motor
Easy to maneuver and transport: Big wheels and strong caters, making the machine well-balanced
Easy and convenient operation: 2 pcs safety switches
Control panel with intuitive display and buttons
Productive: Working width 51 cm
Brush and pad driver can be installed/un-installed automatically
Hour meter: Check how many hours the machine has been running
Water level indicator with volume visible on the tank
High capacity for increased productivity: 61-liter water tank/ 61-liter recovery tank
Robust and solid: Steady chassis system and rotationally molded tanks
Reliable: Heavy duty 79 cm aluminum squeegee
Accessories: Brush, pad holder, batteries 12V x2 and onboard charger
Optional brush skirt kit prevents the machine from splashing water splashing water
Description
| Selected Product | AS5160-EU SCRUBBER 20INCH 60L 24V |
| --- | --- |
| Product details | Product no: 50000398 |
| Brush speed (rpm) | 150 |
| Shipping weight (kg) | 175 |
| Brush pressure (kg) | 27 |
| Max. climbing rate (%) | 2% |
| Brush/pad diameter (mm) | 510 |
| Net weight (kg) | 85 |
| Sound pressure level (dB(A)) | 69 |
| Dimensions, L x W x H (mm) | 1370x600x1220 |
| Water flow (l/m) | 0-2.4L/min |
| Working speed (km/h) | N/A |
| Squeegee width (mm) | 790 |
| Vacuum motor power (W) | 350 |
| Traction motor power (W) | N/A |
| Brush motor (W) | 450 |
| Vacuum (mm H2O) | 1200 |
| Battery compartment size (L x W x H) (mm) | 350x350x300 |
| Battery type | 2x12V 100Ah/C20 AGM |
| Gross vehicle weight (gvw) (kg | 214.8 |
| Solution/recovery tank capacity | 61/61L |
| Battery voltage (V) | 24 |
| Hour Meter | x |
| Water level indicator | x |
| Battery version | x |
| Recovery emptying hoses | x |
| Traction drive | - |
| Orbital Scrubbing | - |